Read Time:
2 Minute, 49 Second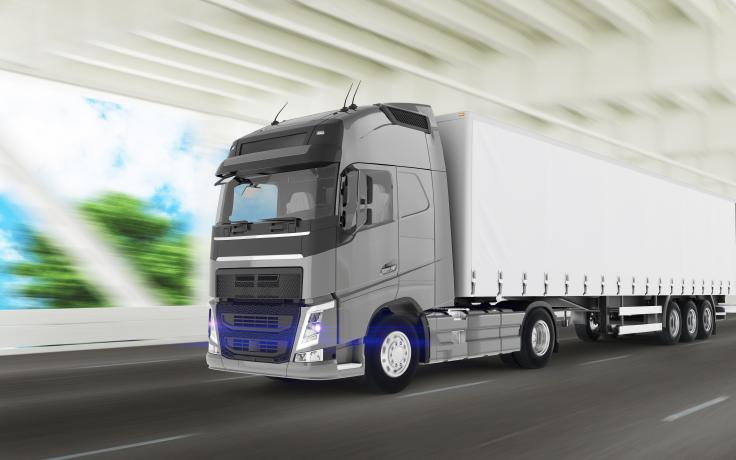 Quality, safety and environmental care are at the core of Volvo Trucks. Ahead of his session at the IRU Logistics and Innovation Forum, John Comer, Product Manager, Volvo Trucks – UK & Ireland, shares his views on the future of transport, safety goals and the vital role of transport in today's global economy.
What do you expect from your participation at this year's Forum?
An opportunity to listen and contribute to the discussion on future transport needs, how this affects society as a whole and the vital service the sector delivers to end consumers. Reinforcing our understanding of the critical needs and challenges facing our customers is also something we look forward to.
What do you consider the three biggest opportunities for your company to develop and grow business over the next five years?
The development of city solutions for improved air quality ( zero tailpipe emissions) and safer urban operations
Fuel efficiency and carbon reduction improvements – by exhaust pipe as well as through using renewables, improving diesel efficiency, driver automation and future autonomy
Making alternatives mainstream – net carbon neutral solutions using fuels such as LNG or HVO
What are the top three reasons for Volvo to invest in safety innovation solutions?
A goal and drive towards zero accidents.
We believe incidents are preventable, and I believe striving for zero impact is key in delivering a truly sustainable and efficient transport system. These goals drive progress in trying to make the best even better.
In this area, we can never sit back and say the job is done. Our in-house Accident Research team celebrated its 50th anniversary last year and is still key in driving change and providing data globally.
"Our core value – safety – defines our brand."
Over 1.3 million people are killed in road accidents every year. We recognize that as a truck Original Equipment Manufacturer (OEM) we are part of the problem and therefore we are committed to also be part of the solution.
To increase uptime and save cost for our customers. Accidents, even minor, cause downtime and trigger cost for our customers.
Investment in safety increases transport system efficiency as well as lessens the burden of crashes and injuries.
What is Volvo's biggest success linked to innovation over the past five years?
Driveline automation – the confidence and development of our I-Shift family of two pedal gearboxes and the related software, with new dual clutch options for performance and crawler gears for heavy loads – taking us to the point that we no longer offer a manual gearbox. The driver can therefore fully focus on the road ahead, while the operator gets a level of consistency across the fleet.
Other examples include Volvo Dynamic Steering VDS launched over five years ago, but this is an essential innovation, which improves stability and comfort for drivers, increases maneuverability, and becomes the basis of a multitude of safety and automation support systems.
What is the most impactful figure related to your business, or to our industry in general, that has influenced your strategic business vision?
Zero is the word. It is a driver not only for safety but also for the environment, with tail pipe emissions and net carbon neutral goals.
Learn more about John Comer's session at the IRU Logistics & Innovation Forum: What to expect from Intelligent Trucks